the GTC
about:
how to...
help with common tasks:
make a complaint about the GTC

find out about GTC expenditure
Email page to a friend
the GTC
The GTC is the professional body for teachers in England. We register teachers, maintain professional standards and give advice to government.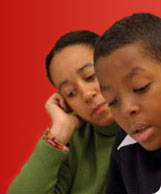 what's new:


GTC seeks interim casework manager

01 Feb 2011

Following the publication of a bill to abolish the GTC, the regulatory body is seeking to appoint an interim manager to support the delivery of its casework functions.

more >>
Speaking up for professionalism
23 Jul 2010
GTC Wales voices concern that teachers in England will become the only professionals in the UK without a representative professional body.
more >>
Council members' expenses made public
15 Jul 2010
For the first time, the GTC has published details of Council members' expenses: a disclosure that was agreed in principle at a Council meeting held in 2009.
more >>
key resources
Annual report and financial statements 2009-10
Vision for teaching and learning