policy
policy
The GTC gives advice to government on a wide range of policy issues that affect the teaching profession.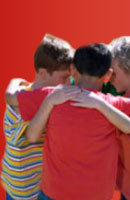 what's new:


White Paper response

28 Nov 2010

Download the GTC's response to the recent education White Paper, The Importance of Teaching.

more >>
Licence to Practise dropped
07 Apr 2010
Government drops Licence to Practise as last minute negotiations fail to bring agreement on the proposals.
more >>
Select committee evidence
18 Jun 2009
The GTC was called to give evidence to two inquiries being run by the Children, Schools and Families select committee, on accountability and on teacher training.
more >>