registration
about:
how to...
help with common tasks:
apply for full registration

find out if I am already fully registered

Email page to a friend
registration
As the professional body for the teaching profession in England, the GTC awards qualified teacher status (QTS) and registers teachers.
Apply for full registration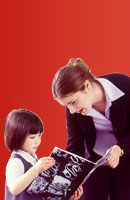 what's new:


GTC closure in 2012

05 Nov 2010

The Government is working towards a closure date for the GTC of 31 March 2012. Until legislation is enacted registration with the GTC remains a legal requirement.

more >>
60,000 provide ethnicity and disability details
05 May 2010
Teachers thanked for excellent response to GTC request for ethnicity and disability data to support work promoting equality.
more >>
GTC registrants up 2.5 per cent
02 Dec 2009
The number of teachers registered with the GTC in the past year grew by 2.5 per cent according to the GTC's Annual report on registration and regulation.
more >>
key resources
Application for provisional registration for overseas teachers
Application for full registration
Application for provisional registration for instructors
Direct Debit form
Suitability declaration