trainees & NQTs
trainees & NQTs
The first stages of your journey towards becoming a qualified teacher are exciting - but they can raise many questions.
The GTC can support you on your journey, and throughout your teaching career.
Thinking of becoming a teacher? >>
Get involved >>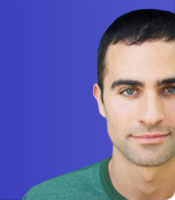 what's new:


Teaching stars win 2010 GTC awards

05 Jul 2015

Five outstanding teachers have received awards from the GTC, given in honour of the GTC's first chief executive, Carol Adams.

more >>
Teaching fiction: Decline and fall
25 Jan 2015
Evelyn Waugh's first novel draws on his own experiences as a student and teacher.
more >>
Teachers of the fourth dimension
01 Oct 2015
David Lowbridge, assistant head at Barr Beacon language college in Walsall, reckons that all teachers are Time Lords.
more >>