research
about:
how to...
help with common tasks:
keep informed about Research for Teachers
Email page to a friend
research
Research is crucial to the development of teaching and the quality of learning: both education policy and educational practice should be informed by the best available evidence. Research includes scholarship and theory as well as empirical evidence.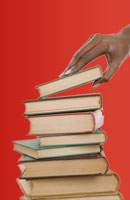 what's new:


'A glass half full or half empty?'

01 Dec 2010

2010 Survey reveals teachers' mixed responses to measures to improve standards of teaching

more >>
New research explores accountability in teaching
08 Nov 2010
The GTC has recently published two research reports exploring the future of accountability in teaching.
more >>
Joint research on competence referrals: Updated
20 Sep 2010
The GTC has published guidance to ensure consistency in the process for referring cases of teacher incompetence, following a research project jointly commissioned by the GTC and former DCSF.
more >>
key resources
GTC Survey of Teachers 2009: TNS Report
Using research in your school and your teaching: Research-engaged professional practice
Make school research work for you