teachers
for:
how to...
help with common tasks:
contact the Teacher Support Network
keep informed about Research for Teachers
claim tax relief on your payment of fees
apply for full registration
leave the register
Email page to a friend
teachers
'Being a registered, qualified teacher is an important assurance to the public and parents about the high quality of the teacher workforce.'
Keith Bartley, GTC Chief Executive
When you register with the GTC you become part of England's professional body for teaching.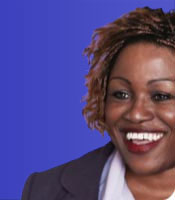 what's new:


Calling all teachers

10 Jan 2011

Hello is a new campaign launched by The Communication Trust to help support children with a speech, language and communication need.

more >>
Going into the classroom
29 Oct 2010
New video content demonstrating best practice in a classroom environment has been added to the pedagogy section of the GTC website.
more >>
World Teachers' Day
04 Oct 2010
On World Teachers' Day, 5 October 2010, hundreds of thousands of ordinary people around the world are expected to pay homage to all teachers who have been directly or indirectly affected by a major crisis.
more >>
key resources
Tax relief for registration fees form
Application for provisional registration for overseas teachers
Application for full registration
Application for provisional registration for instructors
Code of Conduct and Practice for Registered Teachers