employers
for:
how to...
help with common tasks:
view forthcoming hearings and induction appeals

stay informed as an employer
meet the GTC's Public Relations Manager

set up an Employer Access account
refer cases of misconduct or incompetence
view disciplinary orders and decisions

Email page to a friend
employers
Employers are an important part of the teaching community. Like teachers, they can join the GTC's networks and attend GTC events.
The GTC works with employers to check the teachers they employ are registered, and to deal with allegations of misconduct or incompetence.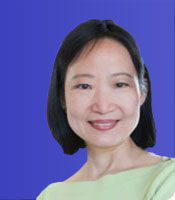 what's new:


Joint research on competence referrals: Updated

20 Sep 2010

The GTC has published guidance to ensure consistency in the process for referring cases of teacher incompetence, following a research project jointly commissioned by the GTC and former DCSF.

more >>
Licence to Practise dropped
07 Apr 2010
Government drops Licence to Practise as last minute negotiations fail to bring agreement on the proposals.
more >>
Supply and CPD
26 Jan 2010
The 2009 GTC teacher survey showed that two out of five supply teachers had not taken part in any CPD in the previous year. A new GTC report looks at the reasons, and possible solutions.
more >>
key resources
Employer Access: A guide for schools
Employer Access: A guide for local authorities
Employer Access: A guide for supply agencies