regulation
regulation
The GTC is responsible for regulating the teaching profession in England.
The Council's disciplinary role is carried out in the public interest and information about hearings is therefore published on the website.
Regulating the profession >>
The disciplinary process >>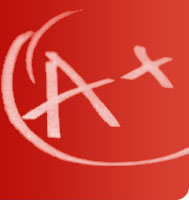 what's new:


Joint research on competence referrals: Updated

20 Sep 2010

The GTC has published guidance to ensure consistency in the process for referring cases of teacher incompetence, following a research project jointly commissioned by the GTC and former DCSF.

more >>
Outcome of GTC disciplinary case, Adam Walker
25 May 2010
GTC Professional Conduct Committee rule on Adam Walker case.
more >>
GTC hearings continue to rise
10 Dec 2009
The number of hearings held by the GTC has more than doubled since 2005, reflecting a growing capacity to hear cases.
more >>
key resources
Annual report on registration and regulation 2009-10
Code of Conduct and Practice for Registered Teachers