publications
about:
filter
Email page to a friend
publications
The GTC produces a range of publications. To help you locate the relevant publication they have been divided into topics, such as: teachers' professional learning, regulatory publications, magazine, corporate publications and policy papers.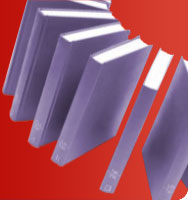 what's new:


Submission to the Public Bill Commitee

07 Mar 2011

This paper contains evidence submitted by the GTC to the Public Bill Committee. It warns that regulatory proposals in the Education Bill are unlikely to address the public interest.

more >>
Complaining about a teacher
published: 01 Feb 2011
This leaflet for parents explains what to do if you have reason to believe a teacher's behaviour has fallen below acceptable standards.

Complaints form (42kb)
Disciplinary hearings information for media
published: 01 Feb 2011
Information about the GTC hearings process.

Disciplinary hearings information for media (2.32MB)