TLA resources
TLA resources
Welcome to the Teacher Learning Academy
The TLA provides a framework of CPD for teachers and schools. Thousands of teachers have used the TLA to improve their practice, enhance pupils' learning and achieve professional recognition for their work.

The latest updates about the TLA >>
Find out more about TLA resources >>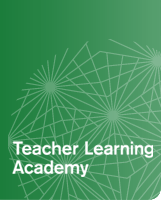 what's new:


Successfully incorporating new ideas into practice

08 Feb 2011

Dylan Wiliam talks about the importance of teachers being receptive to and trying out new ideas about AfL practice and reflecting upon their impact.

more >>
Promoting good practice
08 Feb 2011
Professor Dylan Wiliam talks about the positive benefits of teacher learning communities when developing good assessment for learning practices.
more >>
Learning from seeing what's possible
08 Feb 2011
Sir Jim Rose talks about effective CPD processes, in particular the value of teachers observing each other.
more >>